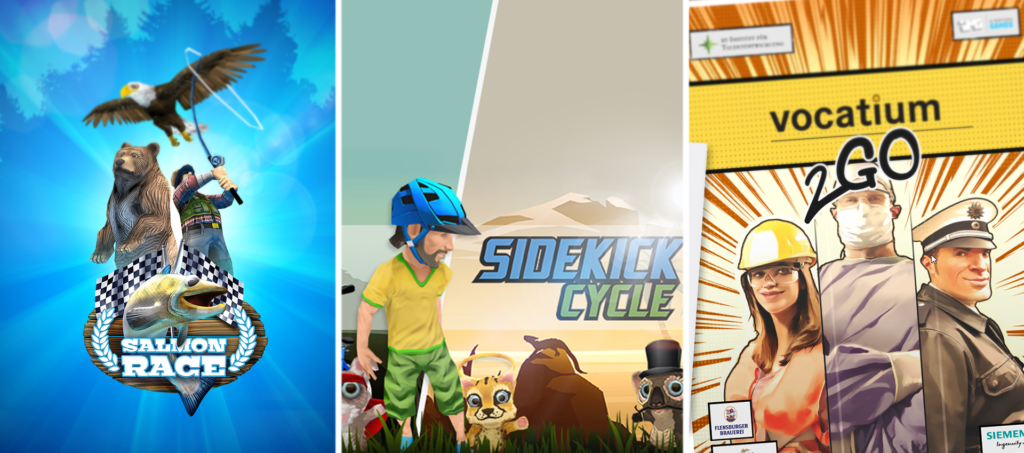 Salmon Race
Runner Game that teaches children about the life cycle and environment of salmons.
Release: Aug 2016
Client: Tivola Publishing GmbH
Genre: Serious Endless Runner
---
Sidekick Cycle
Free2Play mobile game with a bike charity integration for kids!
Release: Aug 2013
Client: Global Gaming Initiative. LLC
Genre: Runner Game
---
Vocatium2Go
An edutainment app that helps students prepare for the vocatium2go job fair!
Release: Feb 2017
Client: Institut für Talententwicklung
Genre: Edutainment